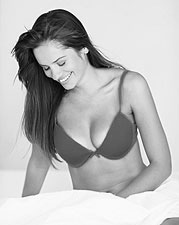 There can be any number of reasons why someone chooses to have a breast implant. They are basically designed to improve the size and shape of the breasts in the long term. Over the last decade, the most common reason for women to consider plastic surgery is to have a breast augmentation performed. For women who are aged 18 and above breast implants is a very popular type of cosmetic enhancement.
Basics of Breast Implants
New Jersey plastic surgeons have been performing breast augmentations and implants for many years. The first silicone filled envelope was developed in the 60s and were used for cosmetic enhancement as well as breast construction. Because of some of the adverse side effects they were taken off the market but by the 90s the safety concerns had been properly dealt with and the FDA approved both silicone gel and saline for the filler used in the implants. Either filler is placed into an elastomer shell. Saline fillers remain in liquid form while silicone has several different viscosities. Silicone fillers can be thinner liquids all the way to thickened gels. Because of its aesthetic qualities, silicone is the more popular choice.