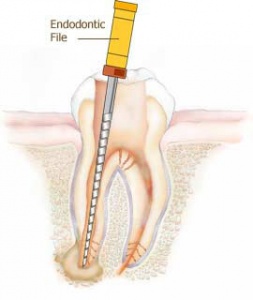 A root canal is the procedure done to save a badly damaged tooth. Whether it is caused by decay or infection, this procedure is needed in order to refrain from having to remove the tooth. During the procedure you will receive a local anesthetic in order to dull the pain while the root canal is taking place. This procedure can be done locally at a family dentist in Clearwater, Florida.
Root Canal Procedure
The root canal is the natural cavity within the tooth. Inside of the cavity also lies the soft area known as the pulp, and the tooth's nerve. During the procedure, your family dentist or dental specialist will remove the pulp and the nerve from the inside of the damaged tooth. Contrary to what some may think, the removal of the nerve will not affect the everyday functions of the tooth. Its only purpose is to distinguish between the senses of hot and cold.