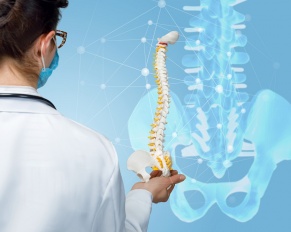 Severe Acute Respiratory Syndrome-Coronavirus-2 (SARS-CoV-2), more commonly known as COVID-19, is a calamitous virus currently causing a global pandemic. During…
A disc in your body is the cushioning pads that are between the bones that make up your spinal cord. The purpose of these discs is to support the movement in the spinal column and to support the impact your body experiences. The discs are constructed in a way that they resemble a jelly donut because they are soft in the middle and tougher on the outsides. When the middle portion of the disc ruptures it is called herniation.
The symptoms of a herniated disc can vary depending on where the disc is and how big it is. If you are lucky, and the herniated disc is not pressed up against a nerve, you may not have any symptoms whatsoever. However, it if it pressing up against a nerve, you will experience pain, numbness, or weakness in the part of the body that the nerve is connected to. Here are different symptoms that may be signs that you have a herniated disc.