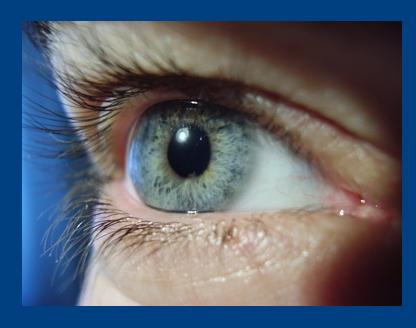 Unlike hospitals that usually offer a variety of surgical procedures and treatments, places like an ambulatory surgery center, might only offer certain options. In fact, a lot of these centers offer specialized procedures, so it's always a good idea to check out a few different centers to find the right one you need or talk to your primary care doctor to see if they can refer or recommend you to a center that offers what you are in need of. While, I can't really pinpoint which centers offer which options, here is a list of the most common procedures that are available at most frontier healthcare ambulatory centers
Ear Nose and Throat Procedures
If you visited an ear, nose and throat doctor and you were told you need to undergo a surgical procedure, you should be aware that ambulatory centers do offer a variety of ENT procedures and treatments. Some of the most common ones include:
Ear Tube Replacement: This is a procedure that is often done in children that have repeat ear infections or when the fluid stays behind the ear drum. Rather than having to deal with constant ear infections, ear aches and pain, a surgeon would place tubes through a small opening in the ear drum. When in this procedure, the child will most likely be put under general anesthesia.
Nose Fracture Repair: Although a rhinoplasty is something newer that ambulatory centers are offering, it is something that many people go through when their nose is fractured or broken. Broke and fractures bones in the nose can lead to sinus problems, problems breathing, snoring and more so it's important that it's taken care of immediately. You can also get a rhinoplasty if you want to change the shape or size of your nose and this is considered cosmetic surgery.
Sinus Surgery: If you have issues with breathing or sinus infections, you could get sinus surgery to help with these issues among other issues that is related to sinus problems such as headaches.
Tonsillectomy: If you have issues with sore throats, bad breath, snoring or even sleep apnea you may need a Tonsillectomy. This is when one or both of your tonsils are removed.
General Surgery
General surgery is such a broad spectrum of procedures, but a few of the most common ones that you may be experiencing or may have told you have if you have already visited your healthcare professional, include:
Breast Surgery: Both cosmetic surgery for breast surgery as well as breast cancer patients benefit from breast surgery. In fact, most breast cancer patients are said to have a huge advantage when getting a breast surgery at an ambulatory center versus a hospital and report better physiological adjustments and recover faster.
Port Placement: When a patient is in treatment for cancer, they often time need to access your veins to give you treatments such as blood transfusions or IV fluids. Because of that your doctor may recommend that you get a port placed into your vein.
Hemorrhoidectomy: Millions of people a year have issues with hemorrhoids, but only a few have to actually get a Hemorrhoidectomy. This is a procedure in which severe hemorrhoids are removed because alternative measures failed and the patient is riddled with effects that don't allow them to live a normal life such as pain, bleeding and swelling. This is a really simple surgery and usually only asks for a scalpel to cut away hemorrhoids. The surgical area is closed up using staples after the hemorrhoids have all been removed.
Open Hernia Repair: Open hernia repair is another very common and very simple surgical procedure. Usually when one is recommended it's because the hernia is causing paint or various symptoms to the patient. Hernias happen for all sorts of reasons, but seem to be really common in men ages 20-65.
Ophthalmology
If you have started to have vision issues or eye issues, your doctor may suggest you visit a frontier healthcare center for surgery. Thankfully, ambulatory surgery centers offer a wide array of Ophthalmology surgeries, here is just a very small list of what you can expect:
Cataract Extraction: A cataract is often a painless and cloudy section on the eye that makes the patient not be able to see clearly or as clearly as they once could. In most cases the part of the eye that has the cataract attached to it will be replaced with a lens implant. If this is not available, you may either need corrective glasses or contacts.
Pterygium Extraction: This is an extraction or removal of abnormal tissue on the eye. It's a very quick and usually painless surgery that takes less than 30 minutes to finish. Most patients will only be given a general anesthesia for the procedure itself. But, if you are one of the few people that gets stressed out or anxious during procedures like this, you can ask to be put out for the procedure. If this is the case, you may need to wait in a private room until you are aware of your surroundings.
Blepharoplasty: Blepharoplasty or eyelid surgery is mainly used for cosmetic reasons and to improve the overall look of the eyelid. Women usually over the age of 40 get Blepharoplasty as a way of renewing the look of sagging or wrinkled eyelids. Another very common and very simple procedure that takes very little time to do.