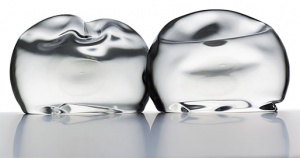 One of the most common procedures performed by plastic surgeons in New Jersey is the breast augmentation. This is a cosmetic surgery through which the breasts are enlarged. There are typically many different personal reasons for seeking a breast augmentation which can help improve the appearance of the breasts including their shape and size. A breast augmentation is a surgical procedure through which breast implants are inserted so that the breasts are enlarged and fuller in appearance. Cosmetic surgeons use the procedure to enlarge small breasts, achieve a more aesthetically pleasing symmetry or to restore the lost volume of the breasts. The procedure became popular in the US in the 80s and has been continually growing in popularity. Nearly 300,000 women elect to have this type of cosmetic surgery done each year. It is an individual decision a woman must make, but there can be very unique reasons for choosing a breast augmentation.
Why do Women Choose Breast Augmentation?
There can be many different reasons behind why women elect to have a breast augmentation. For the most part, women are seeking to improve their appearance, boost their self esteem or help them feel less self-conscious about the way they look. One reason behind choosing to have this type of cosmetic surgery performed is that the breasts did not develop into the desired size following puberty. In many cases, the breasts are oddly shaped or are too flat or pointy for the patient's tastes. Some women have a loss of volume after pregnancy, breastfeeding or substantial weight loss. As a woman ages the breasts can change and lack firmness which can lead many women to pursuing a cosmetic surgeon who can perform breast augmentation.
Which Type of Breast Augmentation Procedure Should I Choose?
There can be several available options when it comes to breast augmentation surgery. It is important to look at all the options and discuss the advantages of each with the cosmetic surgeon who will be performing your surgery. You will first have to choose which type of filler you desire to be used in the implant: silicone or saline. Silicone may produce a more natural look; but saline implants require a smaller incision. You will also choose the size you desire; the most common is a C cup but it will depend on your particular situation as well as your body build and structure. You might actually find it beneficial to wear padded bras of different sizes for a few weeks to see what size you are most comfortable with. It is important to feel confident about your own appearance. The breast implant's shape can make a difference in your appearance. Choice of the breast's shape will also be determined by if you want a more subtle enhancement or a more pronounced one.
The placement of the implant is typically left up to the plastic surgeon and most prefer to place it under the pectoral muscle as it offers more support. But the surgeon may want your input on whether you would prefer to have the implant located under the pectoral muscle or under the ductal tissues in the breast. You may also have a choice as to the way the implants are inserted. The type of implant, saline or silicone, may also determine its method of insertion. Implants are inserted through the armpit; or through an incision that is made in the crease under the breasts. Another option is to insert it through an incision that is made around the lower edges of the areolas. It is not very common, but implants can also be inserted through the belly button so that there are no visible scars.