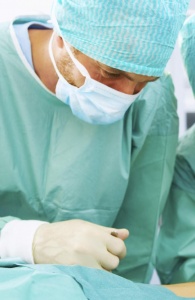 Cost Efficiency for Patients
One of the biggest selling points for patients to use an ambulatory surgery center is the cost. Unlike a regular hospital which may rack up health cost bills in the hundreds of thousands for one individual, ambulatory surgery centers can afford to not charge so much because of the cost it takes to upkeep a center versus a hospital. In fact, if you look at the numbers the cost for ambulatory surgery centers versus hospitals is quite different. Numbers range from %25 to 33% lower for surgeries and treatments in an ambulatory surgery center setting rather than a hospital setting. That could mean a lot for individuals that choose not to get an important surgery or treatment because money is an issue. 25-33% less might not seem like a huge deal, but if you start to look at surgery and treatment costs; you begin to see that small percentage really does make a large impact on your financials.
Consumer Benefits
Most hospitals where I'm from are in the city. They tend to be a pain to get to; you have to deal with a lot of traffic and crowds. Ambulatory surgery centers are usually quite the opposite. They tend to be in more suburban areas which mean they are easier and quicker to get to which means they have better access to patients than a traditional hospital setting. Also, because ambulatory surgery centers don't deal with emergency surgeries, it's almost out of the question that your scheduled procedure will be "bumped" for an emergency surgery or situation. This means you can get your procedure or treatment done on the day it was scheduled which means you can get back to life and your job and not have to keep rescheduling when they can do your procedure!