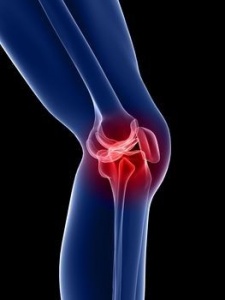 Most individuals who watch sports have seen the falls players take in the course of the game and hear the sports announcers nearly wince when they announce the player sustained an ACL tear. This is one of the most common knee injuries. Those who participate in highly physical sports like soccer, basketball and football are the most likely athletes to injure the ACL.
Responsibility of the ACL in the Knee
The anterior cruciate ligament (ACL) is one of the four major knee ligaments that connect the tibia to the femur. The ACL is positioned inside the knee and runs diagonally through the middle. It is responsible for making sure that the tibia does not slide out of place. It also provides rotational stability in the knee. The ACL is positioned between the menisci which work like shock absorbers to help reduce stress between the femur and tibia.