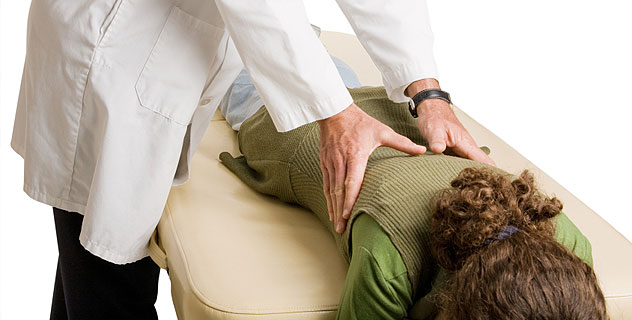 If you've never been to a chiropractor, chances are you don't know much about what they can do for you. Chiropractic is a method of aligning and adjusting body structures that are misaligned. This misalignment not only causes pain, but can also cause problems affecting other systems of the body, including cardiac, reproductive, and especially the nervous system. The job of a spine care physician is to introduce non-invasive measures that help to ease irritation on the spine that is causing discomfort. Chiropractic is a specialty of healthcare that seeks to diagnose, treat, and prevent musculoskeletal system disorders that have a direct relationship to the nervous system, and therefore, the entire body. Top chiropractors in Clifton assist many patients every day to feel better and live pain free 
History of chiropractic services
In the 1890s, Canadian-born Daniel David Palmer founded the healthcare field of chiropractic on the approach that spine misalignment is a fundamental underlying cause of all diseases, and that most misalignments happen in the spine. Chiropractic is a category of alternative or holistic medicine, which emphasizes the 'whole person' in its analysis. It is a system of medical investigation and treatment that believes that every physical system of the body works in concert together along with the environmental, emotional, spiritual, social, nutritional, and lifestyle of the whole person. In other words, alternative or holistic medicine does not just look at a patient as one bodily system or function, or just as one organ; it takes the entire person into consideration in its examination and treatment. Chiropractic practices also put focus on patient education and responsibility along with treatment in order to achieve optimum well-being.
Chiropractic procedures
There are a number of services offered by chiropractors that can relieve spinal stress and pain. Below are the most common types of chiropractic procedures.
Adjustments
Spinal adjustments reduce subluxation, which occurs when one or more spinal vertebrae have moved out of place and are compressing nerves of the spine. Vertebral subluxation is also referred to as a pinched nerve.
Electrical muscle stimulation
Electrical muscle stimulation, also referred to as neuromuscular electrical stimulation or EMS, has gained popularity in recent years due to its use in sports medicine. EMS is a beneficial form of physical therapy that utilizes electrical stimulation to treat muscle spasms and pain. It helps to both rehabilitate and strengthen, and one of its widest uses is in partially or completely immobilized patients. It is also used in the recovery of athletes who have been injured. In EMS, low levels of electrical impulses are applied to a painful or injured area, delivering stimulation and pain relief to the tissues in order to relieve pain and discomfort. In EMS treatment, one of three therapies will be used. These include general, transcutaneous nerve stimulation, and muscular. General EMS is used for pain relief and the healing of wounds. The purpose of transcutaneous nerve stimulation, or TENS, is the effective alleviation of chronic pain. Muscular electrical stimulation is used to reduce muscle spasms as well as to strengthen muscles.
Disc decompression therapy
Disc decompression therapy is a non-invasive, non-surgical therapy that provides relief to affected areas of the body such as the neck, lower back, and lumbar area that are causing pain. Disc decompression therapy is an effective therapy used in patients who have degenerative disc disease.
Acupuncture
In acupuncture, small needles are applied to 'acupoints,' which are pressure points of the body. This practice is effective in promoting optimal organ function and healing. Acupuncture is becoming a common practice, even in hospitals, as it is a proven method of treating pain.
Cryotherapy
Cryotherapy is the method of using low temperatures to treat tissue damage. In cryotherapy, ice compresses are used to treat the surface of the skin in order to reduce the temperature and allow blood to flow to numb areas of the body, thereby reducing pain and permitting better blood circulation.
Millions of patients benefit every single day from the many chiropractic procedures available. Spine care physicians in Clifton provide beneficial treatments that provide pain relief for their patients that help them on the road to optimal wellness in order to lead healthy and productive lives. Contact a top chiropractor in your Clifton area who can help you achieve and maintain a life free of pain.