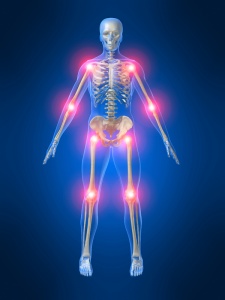 Having a joint condition may mean that you have to slow down with a lot of different activities that you once did. This is understandable when it comes to being in pain and not being able to keep up like you once could. You may also not know the cause of the joint condition that you have, or fully understand it. Once reading through the information, ask your NJ orthopedic surgeon for more information regarding the condition that you currently have to better understand it.
Rheumatoid Arthritis
Rheumatoid arthritis is one of the most common joint conditions; in fact, it is probably the highest on the list. The cause of this condition is unknown, but it does affect thousands of people each and every day throughout the United States. It is an auto-immune disorder where the immune system attacks healthy tissues throughout the body.