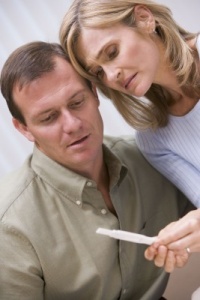 Male fertility is a very complex topic. There are several things that have to occur in order for the male to get his partner pregnant. First of all, they must product healthy sperm. Once the sperm are produced they have to be transported from the testicles in the semen. There also has to be enough sperm contained in the semen. The lower the sperm count the less likely your partner's egg will become fertilized. The sperm also must be shaped correctly in order for the sperm to move and penetrate the egg. Male infertility can have many different causes including environmental, medical and lifestyle causes. Any questions or concerns should be addressed to a qualified NJ male fertility specialist.
Environmental Causes
Certain environmental elements like toxins, chemicals or heat can cause male infertility especially when there is overexposure to these elements. Industrial chemicals like herbicides, toluene, pesticides, xylene, lead and some painting materials can cause low sperm counts. Radiation can temporarily reduce sperm counts but exposure to high amounts of radiation can permanently reduce sperm production. Overheating of the testicles such as using hot tubs or saunas frequently can lower sperm count. Tight clothing including underclothing can increase temperatures in the area and sitting with a laptop on the lap for long periods of time can increase the temperature of the scrotum and reduce sperm production.