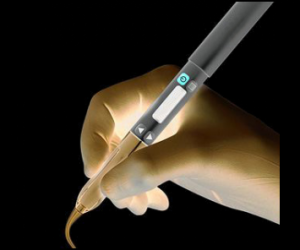 Laser dentistry is more popular today than it's ever been since its first uses more than 20 years ago. With new innovations in laser dental procedures and their safety, laser dentistry is fast becoming a booming part of the dental industry, and for very good reason. Lasers used in dentistry create a more precise procedure, which makes that dental procedure even more effective. A highly skilled, top dentist who is experienced in laser dentistry can perform laser dental procedures that can reduce pain and minimize recovery times. And with the ever-expanding number of procedures that can be performed using lasers, the list of benefits of laser dentistry continues to grow. But just what is laser dentistry? What are the benefits of laser dentistry? And which dental procedures can be performed with lasers?
What is laser dentistry?
Laser dentistry in Clearwater has been around for more than 20 years, since 1994. Lasers used in dental procedures work by delivering energy with a laser, or light. This laser is used as a precision dental instrument that can cut or vaporize tissue. Laser dentistry is used today in such applications as teeth whitening procedures, cavity filling, reshaping gum tissue, and lengthening crowns, to name just a few.
What are the benefits of laser dentistry?
Because laser dentistry uses precision lasers, there are many benefits to it uses, and the list grows every year. These benefits include:
Many soft tissue dental procedures performed using lasers do not require the use of sutures, or stitches.

Damage to the tissue the surrounds the area being worked on is minimal, compared to use of other dental instruments.

Some procedures don't require the use of anesthesia.

Lasers minimize bleeding in many dental procedures because the energy sources or light that is used aids in the clotting of blood vessels.

Bacteria are minimized because the lasers sterilize the tissue. For this reason, lasers are capable of minimizing the possibility of the patient contracting an infection.

Patient recovery times are minimized because their wounds heal more quickly.

Tissue and blood vessels can even be regenerated when lasers are used in many dental procedures.
Which dental procedures can be performed with lasers?
The dental procedures that can be performed using lasers include (but are not limited to) the following:
Teeth whitening

:  Lasers are beneficial in in-office whitening of teeth because they speed up the bleaching process. Many laser teeth-whitening procedures can even be performed in just one dental visit, leaving the patient's teeth much whiter than most other whitening procedures.

Cavity filling

:  Dental lasers used for hard tissue can eliminate the need to use injection of local anesthetic and even drilling. Lasers help to strengthen the bond being formed between teeth and their fillings.

Tooth preparation

:  Teeth can be better prepared for filling of cavities when lasers are used because the energy source kills bacteria located within the cavity itself.

Gum reshaping

:  Smiles that are considered 'gummy' can become more attractive and even have a healthier structure for holding teeth because gums can be reshaped more effectively.

Benign tumor removal

:  When lasers are used to remove benign tumors in the mouth, this procedure does not require the uses of sutures. This means that a patient can experience much less pain and a quicker recovery time.

Nerve and tissue regeneration

:  A procedure known as low-level laser therapy, also known as LLLT or photobiomodulation, is used to regenerate blood vessels and nerves that have been damaged.

Temporomandibular joint (TMJ) treatment

:  Laser dentistry can also be used to treat TMJ because the precision of the lasers used by skilled dentists will aid in reducing the pain and inflammation that can be associated with this condition. Additionally, the affected area recovers more quickly with conventional dental instruments.
Not everyone loves to go to the dentist. A surprising bit of information, indeed, but that's the way it is. If you're a person who's not crazy about going to the dentist, but you suspect you may need to have a dental procedure performed, laser dentistry could be the way to go. The various procedures that can be performed with lasers in today's dental industry run the gamut of dentistry, from filling cavities to teeth whitening to treating TMJ to removing benign tumors. And the pain and recovery times associated with laser dental procedures are minimal compared to those of traditional dental procedures. Contact a top dentist in your Clearwater area who is skilled in laser dentistry for more information, and to find out if the procedure you're considering can be performed with laser dentistry. After all, there's no need to suffer with longer recovery times and more pain if you can benefit from a laser dentistry procedure.