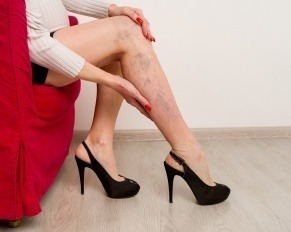 A relatively common condition, varicose veins are large, swollen cords that run just below the surface of your skin. They…
Although varicose veins are mostly seen in women, they do occur in men as well. As skin thins or veins become prominent, treatment may be required. In some cases, these protrusions require no treatment at all. Most of the time, treatment is only suggested if they pose other health problems such as edema or improper blood flow.
What are Varicose Veins?
Varicose veins are raised or swollen blood vessels that usually occur in the legs. Sometimes they will occur in the arms, but this is rare. There are cases where the veins twist or turn. This doesn't always cause other issues.