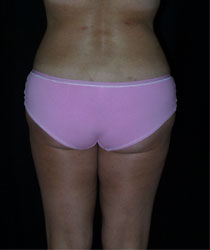 One of the most common cosmetic procedures in NJ is liposuction. Liposuction is not a difficult procedure when it comes to technicalities, but it does take a lot of strategic planning as well as an artistic touch to achieve the aesthetic goals. Liposuction is a procedure through which a cosmetic surgeon removes Lip. Over the years, liposuction has changed and there have been many questions about the safety of the procedure. As advances have been made in technology used in these procedures, they have become safer.
Is liposuction safe?
When liposuction is performed by a qualified cosmetic surgeon in Essex County, it is a completely safe procedure. They will take their time to make a proper evaluation and decide how the surgical technique will be used to meet the goal of the client. Just like any type of cosmetic surgery, liposuction can have a significant effect on the body in order to improve the appearance. As with any surgical procedure there are potential risks such as bleeding, nerve damage, or infection. However, every board certified plastic surgeon will have undergone intensive training in order to safely perform the techniques. They will have also passed qualifying exams to ensure they have the knowledge and skill to perform the surgical procedure as well as meeting specific requirements that must be met for continued recertification. These are all in place to ensure that the procedure is safe and complication free.