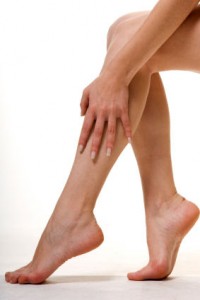 Varicose veins are a very common occurrence as roughly 50 percent of the women in the United States and about 40 percent of the men will suffer from some sort of vein problem. Typically about half of the people who are 50 years of age and older will be affected by varicose veins. Veins in the body are vessels which carry nutrients and oxygen to the body cells via the blood. The veins also carry various types of waste products such as carbon dioxide away from the cells so that the cells do not become cluttered. Varicose veins can develop if steady blood flow is interrupted. This interruption can cause blood to pool in small amounts in the veins and the veins enlarge in response.
Common Treatment Options
There are ways to effectively treat varicose veins through lifestyle changes or medical treatment options. The goal is to relieve the symptoms, prevent complications from developing and improve appearance. Some simple lifestyle changes may be appropriate if there are no complications or if the condition is mild.